Lower Back Pain Treatments That Work [eBook]
Understand what treatment pairs with your diagnosis. Stop wasting $$$ on treatments that don't work. SALE TODAY (normal $47)
[Except from the book]. The book is 30+ pages long! It is part 3 of a book series.
Part 1: 6 Powerful Exercises To Reduce Lower Back Pain - A Guided Framework That Will Change Your Life Forever
Part 2: Understanding Lower Back Diagnosis & How To Not Let Dr. Google Lead You Towards Failure
Introduction
At this point, you've probably tried exercises from my first book or even our Youtube channel. In my second resource we covered diagnoses and learned that most people with lower back and referred hip pain suffer from 1 of 3 root cases (based upon percentages): disc injuries, pinched nerves or central sensitivity created by chronic pain.
These account for the astronomical majority of lower back and hip pain cases. Even with other associated symptoms like tight hip flexors, hamstring inflexibility and weak glutes. Many of these associated symptoms accompany these three diagnoses.
I've told you that movement is the medicine. You should believe that with the right program, you will become pain-free again.
Remember: the longer you have been dealing with your problem, the more likely that you'll require assistance from your team. Don't try to do this alone.
Now let's get into the common treatment approaches, where they fit in and how we can use them within the parameters of current research and the MAP a Load Framework?
In each section, I'll go through the proper application of the following treatments. You may be thinking, "will one of these treatments work for me?" As cliche as this may sound, it always depends. Every situation is unique.
While reading through this, you may find yourself mentally defending one, or many, of these treatments. That's understandable. I'm not here to promote, nor bash treatments. I'll just give you my personal experience, just as Tim Ferriss did in his books. 🙂
If one of these treatments works for you, then great! Sounds like you found something you needed at that point in your recovery journey. I'm glad you've found something that worked!
I believe that all treatments will work under the right circumstances. They can fail under the wrong circumstances, with my MAP a Load Framework included.
If you find that pain returns daily, weekly or monthly, you may want to reconsider what it means to have a treatment "work". Team members can be helpful in finding out the long-term effectiveness of a treatment.
When you find the right treatment (or collection of treatments ), you'll notice that your improvement lasts longer and longer. That's progress!
At Performance Place, we find passive care treatments are the types that allow pain to return more quickly. Yet, they are fantastic at reducing or Modifying pain. The treatment just doesn't "stick." Passive care treatments are ones that people do to you and require very little effort from you.
If one of your team members suggests these types of treatments, I'm not saying they are useless. We recommend some of these weekly for certain clients.
Passive treatments are great when used for the right condition, with the right person, at the right time. No single treatment is the only treatment the person will need forever. People normally require a collection of treatment strategies. Think of it like baking a cake! Baking does not go well using a single ingredient.
In my experience, people "grow out of" passive treatments. Active treatments like corrective exercises, mobility work, stretching and weight training take over where the passive therapies end.
Please see this section as it is intended. Let's not ruffle feathers. Talk to your recovery team and ask them to help you identify where to start your treatment.
Only logged in customers who have purchased this product may leave a review.
⭐️⭐️⭐️⭐️⭐️ I Can Walk Again
I am fairly active individual and was practicing my golf swing, when I did something to suddenly cause a nerve issue on my right side. Initially, I tried to massage it with a roller, used a roller on my back, and used a massage gun to ameliorate the situation. Nothing was working and it was getting worse to a point I could not even walk. And when I was moving, I could only go about 25 feet, because the pain was so excruciating. I then contacted a personal training friend of mine who worked with me for a couple of sessions and while I could walk for a few hours after a session, the pain would come back and the reward of walking was getting shorter and shorter.
So the trainer recommended I go see Sebastian. A big reason I was willing to see him, was that my trainer told me that Sebastian's answer is not to immediately try and adjust my back. Instead he give me and had me do exercises to help focus muscles to in my case activate more to help with the problem. After doing a short focused review of me by me attempting to do a few things from walking to standing, he had me focus on a few exercises and found me a relief position, so I was not in pain.
Now after a few sessions with Sebastian , I am walking fine and feel comfortable to take on a daily life again. And none of this was done through a manipulation of my back or any prescribed medication. In fact, I did not even take any aspirin.
Now everyone is different in this world, but for me the methodology and practical aspect of how he worked with me was I believe one of the best treatments, that has become something that I can easily follow to a continued active life. If you are looking for a practical, thoughtful, and non medicinal way to alleviate nerve/back pain, please go see Sebastian, you will be very happy with how he works with you to alleviate your issues.
B.I. – Huntington Beach
Author Bio
I'm Dr. Sebastian Gonzales, clinician and clinician-educator.
I never intended to write a book. Yet I found as I experienced back pain for the 2nd time at the age of 35 that a tool was missing in healthcare.
The problem was I felt fragile and weak. I felt like I was never going to be the same. I felt like I was "getting old."
After I recovered, l learned this way of thinking is entirely untrue and almost defeated me before I even reached out for help from the right people.
This book stems from my personal experiences as someone who's suffered from low back pain as a patient and as a clinician who assists people recover from low back pain.
In this book, I'll walk you through the mental hurdles you'll need to overcome and your fears surrounding recovering from low back pain.
Currently, I'm in my late-30's; I continue to play sports weekly and have no fear of re-injuring my back. Allow this book to help you with the same result.
I treat my patients in Costa Mesa CA, at my facility, called Performance Place® Sports Care. I'm also hosting the Restoring Human Movement Podcast, all of which are free on iTunes and Spotify.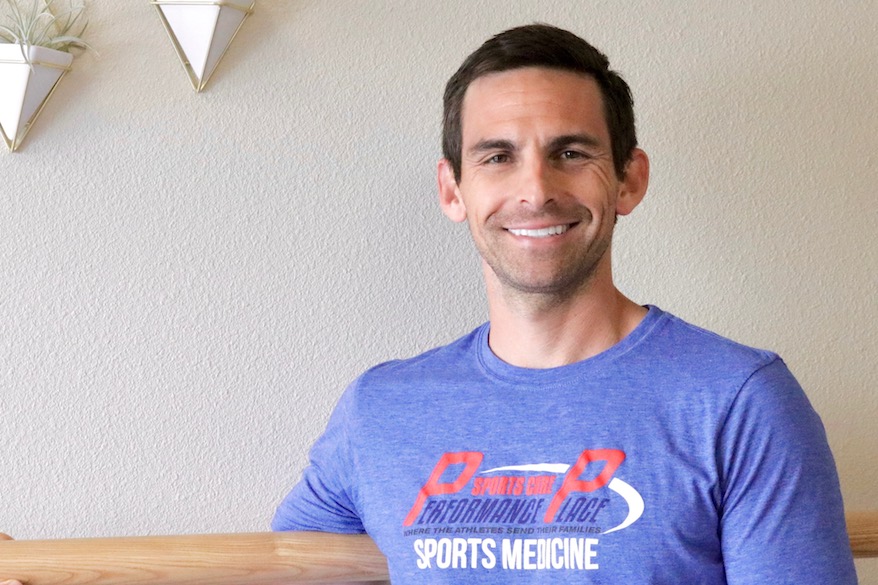 Only logged in customers who have purchased this product may leave a review.
Who uses a Huntington Beach Chiropractor?
Most people whom have used a Huntington Beach Chiropractor are very happy with the results even after a few sessions. Active Release® Chiropractors are used by Pros from nearly all major sports. Our Huntington Beach Chiropractor is active and athletic & knows how to treat sports injuries from personal experience. Check out our patient testimonials… they tell it all! Afraid of going to a Huntington Beach Chiropractor... You're in the right place!