Understanding Lower Back Diagnosis For The Lay Public [eBook]
Understand low back diagnosis. Avoid common misdiagnoses like muscle spasms, disc degeneration, and more. SALE TODAY (normal $47)
[Except from the book]. The book is 50+ pages long! Part of a 3 book series on lower back pain recovery.
Part 1: 6 Powerful Exercises To Reduce Lower Back Pain - A Guided Framework That Will Change Your Life Forever
Part 3: Understanding Lower Back Treatments & What Works For Most People
Introduction
Congratulations on taking this big step towards back pain relief.
Most people accept their back pain as "just the way it is." They say goodbye to the activities they used to love because they're too painful. But that's not you.
This book is full of the most useful information you'll ever find on lower back and hip pain.
Throughout this book, I may reference another book I wrote called 6 Powerful Exercises To Reduce Lower Back Pain: A Guided Framework That Will Change Your Life Forever. If you are looking for some of the foundational exercises that work well for most people, they are in that book. If you are looking for more information on various treatments, if they work and when to use them, I have another book that covers this entirely.
This book will break down obstacles stopping you from getting the right program or treatment for your situation. The sad reality is many people get confused because they've been told too much information by too many people. This will give clear information so you can decide what to do next in your recovery.
As you read, I may challenge what you believe about your lower back and hip pain. Have an open mind.
The body will heal itself under the right circumstances. At Performance Place we love to see energy and life return to someone's face after they have overcome lower back and hip pain. It's beautiful to see someone live an active life without physical or mental limitations.
We have seen it happen thousands of times at our facility, Performance Place.
You're closer to a normal, functional life than you know.
Mind blowing!
Let's get right to it!
Sebastian
Only logged in customers who have purchased this product may leave a review.
⭐️⭐️⭐️⭐️⭐️ Amazing for Disc Herniations
Sebastian has helped me numerous times with flare ups in my back. I have two herniated discs that has bed ridden me (most extreme case) as well not allowed me to bend over for weeks at a time. No matter what the degree of my injury, Sebastian and his staff were able to get back to health faster than any doctor or medication.
I would go to Sebastian for guidance and exercises for my back/disc issues before I'd even think about going to an orthopedic. He is always up to date with the newest technology as well as science. He even had a zoom appointment with me when I was ok vacation. I live over 1.5 hrs away from Sebastian, but I'd drive two hours to feel better. You can't go wrong with going to Performance Place!
D Q. – Los Angeles
Author Bio
I'm Dr. Sebastian Gonzales, clinician and clinician-educator.
I never intended to write a book. Yet I found as I experienced back pain for the 2nd time at the age of 35 that a tool was missing in healthcare.
The problem was I felt fragile and weak. I felt like I was never going to be the same. I felt like I was "getting old."
After I recovered, l learned this way of thinking is entirely untrue and almost defeated me before I even reached out for help from the right people.
This book stems from my personal experiences as someone who's suffered from low back pain as a patient and as a clinician who assists people recover from low back pain.
In this book, I'll walk you through the mental hurdles you'll need to overcome and your fears surrounding recovering from low back pain.
Currently, I'm in my late-30's; I continue to play sports weekly and have no fear of re-injuring my back. Allow this book to help you with the same result.
I treat my patients in Costa Mesa CA, at my facility, called Performance Place® Sports Care. I'm also hosting the Restoring Human Movement Podcast, all of which are free on iTunes and Spotify.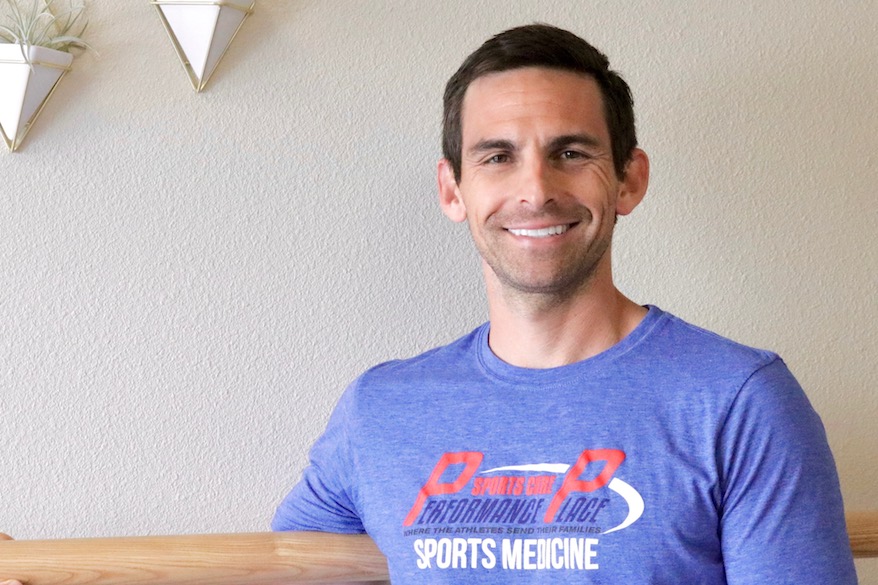 Only logged in customers who have purchased this product may leave a review.
Who uses a Huntington Beach Chiropractor?
Most people whom have used a Huntington Beach Chiropractor are very happy with the results even after a few sessions. Active Release® Chiropractors are used by Pros from nearly all major sports. Our Huntington Beach Chiropractor is active and athletic & knows how to treat sports injuries from personal experience. Check out our patient testimonials… they tell it all! Afraid of going to a Huntington Beach Chiropractor... You're in the right place!