Dr. Sebastian Gonzales DC, DACBSP®, CSCS, MES
Degrees, Certifications, & Honors
Doctor of Chiropractic
Eagle Scout
Diplomate American Chiropractic Board of Sports Physicians®
Certified Strength and Conditioning Specialist
Registered in Musculoskeletal Sonography®
Russian Kettlebell Certified
Elite Active Release Techniques® Provider
TPI Certified Golf Medical Professional – Level 3
Medical Exercise Specialist ACE
Podcast Interviews
Featured Articles
Education
Cal State University, Long Beach
In 2005, Dr. Gonzales graduated magna cum laude receiving a Bachelor's of Science in Biology.
Southern California University of Health Sciences
In 2008, Dr. Gonzales graduated as salutatorian of his class. Here he received an extensive education of human anatomy, the diagnosis of musculoskeletal injuries, and chiropractic manipulative care.
However, he attributes most of his knowledge and expertise of sports injuries to his education after school:
"I smile when I to look back on my career. Graduating school I was confident… but I didn't know what I know what I didn't know. Along the way, I was fortunate to learn from other doctors, therapists, and trainers who opened my eyes to other aspects of rehabbing my clients.
I can say with confidence I don't know everything yet but I'm sure I can assist any athlete at any point in their injury. Working in this field doesn't mean I have to have all the answers… sometimes guiding athletes in the right direction are all they need. I don't have to "fix" everyone.
I want my lasting legacy to be patient education and empowerment.
This is why have transitioned much of my treatment plans into active care programs over the last few years.
There's nothing more rewarding that having a person's light bulb turn on… and truly understand their injury.
Loss of control is what most people struggle with during an injury… the uncertainty and unknowing is worse than the injury itself.
This is where I specialize."
– Learn more about how I work with patients in this 4 part interview on Back Pain Liberation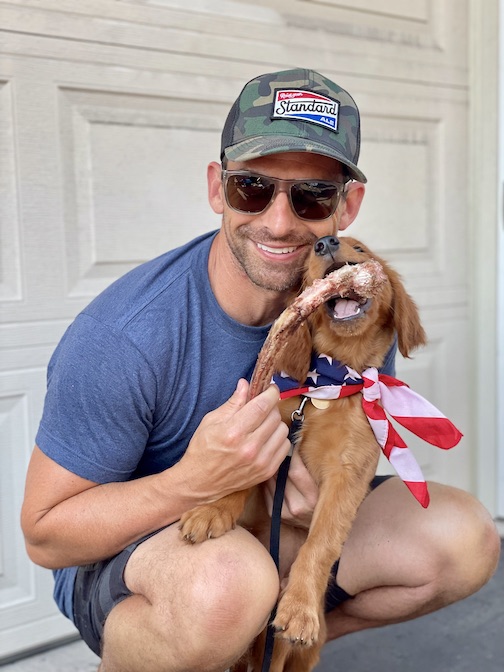 Hobbies:
When he is not working with athletes Dr. Sebastian loves to par take in his adult baseball league, auto restoration, and being outdoors.
Dawne Costantino DC BS MES
Doctor of Chiropractic (Sports Medicine Emphasis) Kinesiology With Emphasis in Exercise Science. Medical Exercise Specialist
Dr. Costantino joined Performance Place Sports Care in 2020 and has been a great addition for our team and our patients.
Education
Restoring Human Movement Podcast (Topic Hip Pain)
Cal State University, Long Beach
Dr. Dawne Costantino graduated from California State University of Long Beach in 2016, receiving her Bachelor's degree in Kinesiology with emphasis in Exercise Science. She immediately went right into what she had been working towards for years, studying Chiropractic medicine at Southern California University of Health Sciences. She graduated Cum Laude in December of 2019 receiving her Doctorate of Chiropractic with an emphasis in Sports Medicine.
In her chiropractic program, Dawne spent most of her free time studying and learning about rehabilitation and sports injury. She noticed early on that she gravitated towards learning from doctors in the field who focused theirs efforts in healing patients through proper diagnosis and movement medicine.
"The rehabilitative movement approach spoke to me. I knew it was the way to get people to heal quicker, last longer, and prevent re-injury".
Her sports medicine emphasis classes focused on how to work well with the athletic population such as sideline assessment, exercise physiology, advanced diagnosis, MRI and xray findings, and concussion protocols. She is experienced in working athletic events such as football, soccer, powerlifting and cycling.
Reason for choosing Chiropractic and message about what I believe in.
It just took one chiropractor to show me that the right care is out there. He asked me questions, made eye contact with me, and spent time to get to know me. And that is when I knew it was the type of healthcare provider I wanted to be.
I have deep curiosity for people. People are the most fun puzzle there is. I like to find out who they are, what they love, what they've been through, and what their purpose is for wanting to be better. I enjoy the complexity behind each and every person who comes to me for help. I truly enjoy offering a safe place to come to for healing. Chiropractic has allowed me that. It is important for each person to be heard and understood and this profession specifically allows me to give that to others. To show people that the power of healing comes from human interaction, touch, movement, commitment, struggle, and time.
I always believed it was important to give people the tools they need in order to have autonomy over their symptoms. I am passionate about empowering my patients. They need to know that they have control. Once this is understood, people can begin to heal.
I don't believe in creating a relationship where someone has to rely on me to make them feel better. I love showing people to the water. It is their choice whether or not to drink from it.
I will support, smile, and listen all the way through their journey and wave them goodbye with love knowing they have all the tools they need to have control over their life and their pain.
Interests
Dr. Dawne played soccer for 14 years and has continued to incorporate different types of activity into her life. She began with being a 7 days a week commercial gym member then transitioned into Crossfit for a little over a year. These days, she likes to try out small private circuit training gyms, yoga studios, and cycling classes. There are days she enjoys just walking, running, or hiking. She states that her strength and conditioning workouts, similar to those that she incorporates with her patients, is what allows her to continue to do these things.
"It's important to practice the basics and focus on the fundamentals. This will continue to allow freedom in your choice of movement/exercise."
Dawne also enjoys reading, writing poetry, painting, drawing, meditating, and adult league soccer on Monday nights. She continues to educate herself in how to be a better doctor to her patients.
"I believe that the core to happiness is movement, education, human interaction, mindfulness, mental health, nature, and clean eating with the occasional weakness for sweets…it's for the soul."