Product Summary
A web-based guide with the most extensive videos and instruction on how to tackle your piriformis and glute problem. This 12 week guide was developed over several years and field-tested with the hundreds of piriformis cases we've worked on at our clinic.
If you keep repeating stretches and exercises that only provide temporary relief, stop wasting time. You're most likely not addressing the root cause of this problem.
More than 95% of piriformis and glute cases we've seen at our clinic over the last few years have been treated with specific movement based corrections. This means you don't need to be physically touched to feel relief. Our movement based exercises can be done anywhere, and they aim to address the root cause of your piriformis issue.
Each week contains videos and explanations that are easy to follow, and can be consumed on any mobile device.
Who This Guide is For 

People Experiencing the Following:
A

deep ache

in your piriformis / glute area

Worsens when

sitting
Stretching

doesn't help

Worse when

bending forward

Hurts when

weightlifting
Running

causes aggravation
Here's What You'll Accomplish

Structure of Program
Each phase is meant to prepare you for the next phase, so it's important that you focus on the process and allow your body to "rebuild" itself week-to-week. 

Weeks 1 – 2  Cool Down
During the first 3 weeks, we'll identify the first-aid exercises that will help you control the aches and discomforts. Knowing how to "cool things down" is an important part of recovery beyond the first 2 weeks.
Weeks 3 – 6  Building Support
These 4 weeks will focus on the support systems and "stiffening" your torso. 
Weeks 7-10  Building Strength
During these 4 weeks, we'll turn up the juice and start to build strength.
Weeks 11 – 12  Return to Life!
Finally, we'll work our way into a form that allows us to return to normal  life.
Requirements for Success
30 – 60 minutes of exercise per day

+ 60 minutes of walking (recommended)

3 to 5 days a week
Things You'll Need Which Are Not Included
Equipment Requirements

Something weighted

Kettlebell

Detergent Bottle

Backpack with heavy things in it

Glute Resistance Band (Week 8)

Recommended: https://amzn.to/2Jy41sy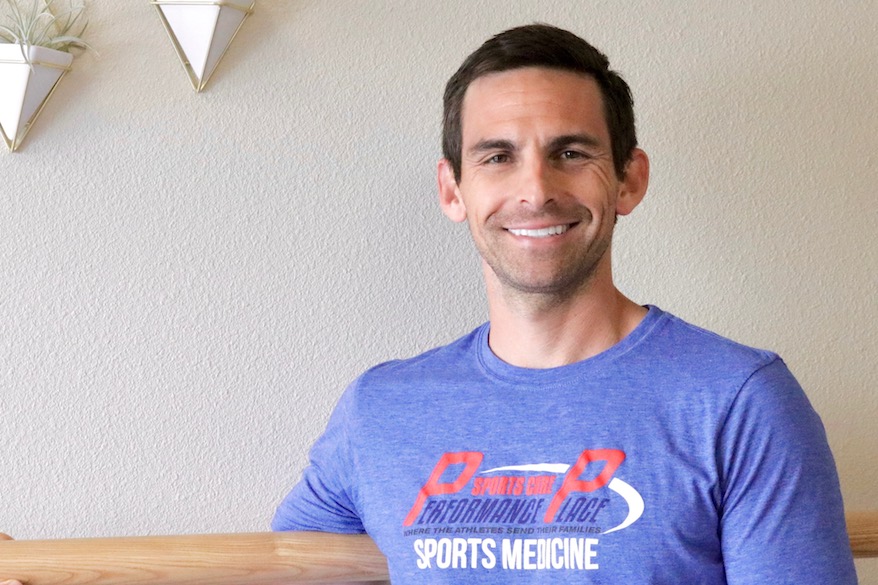 Why You Should Trust Us
Performance Place Sports Care clinic was started by Sebastian Gonzales over 12 years ago in Orange County, California. Today, we maintain a solid 5-star review across Google and Yelp. Additionally our educational videos on Youtube get millions of views each year.
When Sebastian isn't working with customers, he spends time researching and attending seminars to stay up to date on the latest methods of treatment.
Read the full bio for Sebastian Gonzales here.
Only logged in customers who have purchased this product may leave a review.