Understanding Hip Diagnosis For The Lay Public [eBook]
Understand your diagnosis. Avoid possible misdiagnosis. Learn about the 3 basic hip diagnosis categories. SALE TODAY (normal $47)
Eliminate confusion from Dr. Google about the reason for your hip pain to better understand the 3 foundational hip diagnosis categories.
Let's break it down in simpler terms, as well as the general characteristics each has.
1: Internal Joint Diagnoses
2: External/ Outside Hip Diagnoses
3: Referred To Hip Diagnoses
Internal Joint Diagnoses
Internal hip pathology are issues within the deep areas of the hip joint proper that can not generally be touched by the human hand. Internal structures include the joint capsule, hip labrum/ cartilage, ligaments within the hip joint, and hip bone architecture.
When diagnosed with one of these typically this means a specific local structure is the pain generator, yet the "reason" for the tissue breakdown tends to be less local. Muscle imbalances, compensated movements, overuse and poor form tend to present long before tissue breakdown.
The most common diagnoses that fit into this category of diagnoses are:
Hip Impingements (there are many varieties)
Hip Labral Pathology (there are many varieties)
Arthritis (there are many types)
Dislocations & Fractures
Slipped Femoral Capital Epiphysis (SFCE)
Legg-Calve-Perthes Disease
Infections
Avascular Necrosis
While some of these respond well to rehabilitation, others require rapid surgical or medical intervention followed by rehabilitation. In the sections to follow, I'll discuss each in turn.
External/ Outside Hip Diagnoses
External (outside) hip diagnoses are those that are more superficial, as they can be touched with the human hand. Structures that are outside the joint include muscles, tendons, local fascia, scar tissue, vessels and nerves passing through the region. They are the softer structures that probably have already watched a lot of Youtube videos about how to stretch, strengthen or mobilize.....
Only logged in customers who have purchased this product may leave a review.
⭐️⭐️⭐️⭐️⭐️ Hip pain is alllllll gone!
I've been battling a bad left hip for 6 months and it steadily worsened to the point that walking and sleeping were a struggle – let alone hiking, biking, skiing, golfing, or any recreational activity. Orthopedics, X-rays, Chiropractors, you-tubers were all dead ends.
I feel so fortunate I found Dr. Sebastian Gonzales. Just after one virtual visit he was able to diagnose my problem and give me exercises to relieve the pain. And after 2 more virtual visits I'm amazed how all of my symptoms have melted away. It was like peeling away layers of the onion. Today I'm walking, biking, sleeping, and golfing(!) with no pain.
If you're reading this and on the fence about making the call – just do it. You will be amazed like me.
T P. Mammoth Lakes
Author Bio
I'm Dr. Sebastian Gonzales, clinician and clinician-educator.
I never intended to write a book. Yet I found as I experienced back pain for the 2nd time at the age of 35 that a tool was missing in healthcare.
The problem was I felt fragile and weak. I felt like I was never going to be the same. I felt like I was "getting old."
After I recovered, l learned this way of thinking is entirely untrue and almost defeated me before I even reached out for help from the right people.
This book stems from my personal experiences as someone who's suffered from low back pain as a patient and as a clinician who assists people recover from low back pain.
In this book, I'll walk you through the mental hurdles you'll need to overcome and your fears surrounding recovering from low back pain.
Currently, I'm in my late-30's; I continue to play sports weekly and have no fear of re-injuring my back. Allow this book to help you with the same result.
I treat my patients in Costa Mesa CA, at my facility, called Performance Place® Sports Care. I'm also hosting the Restoring Human Movement Podcast, all of which are free on iTunes and Spotify.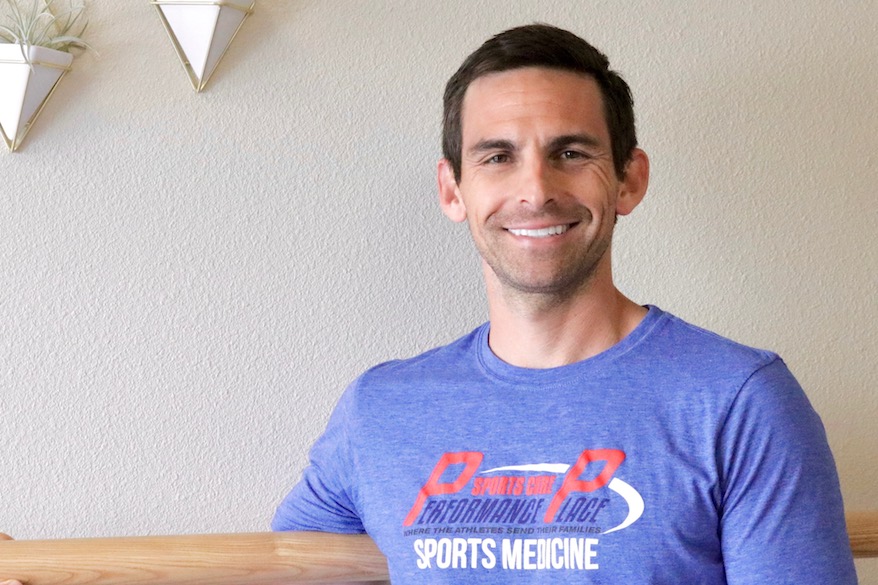 Only logged in customers who have purchased this product may leave a review.
Who uses a Huntington Beach Chiropractor?
Most people whom have used a Huntington Beach Chiropractor are very happy with the results even after a few sessions. Active Release® Chiropractors are used by Pros from nearly all major sports. Our Huntington Beach Chiropractor is active and athletic & knows how to treat sports injuries from personal experience. Check out our patient testimonials… they tell it all! Afraid of going to a Huntington Beach Chiropractor... You're in the right place!