Understanding Shoulder Blade/ Midback Diagnosis For The Lay Public [eBook]
Understand your diagnosis. Avoid possible misdiagnosis. Learn about the 3 basic shoulder blade diagnosis categories. SALE TODAY (normal $47)
Eliminate confusion from Dr. Google about the reason for your shoulder blade/ midback pain to better understand the 3 foundational shoulder blade diagnosis categories.
Let's break it down in simpler terms, as well as the general characteristics each has.
1: Internal Joint Diagnoses
2: External/ Outside Shoulder Blade Diagnoses
3: Referred To Shoulder Blade Diagnoses
Only logged in customers who have purchased this product may leave a review.
⭐️⭐️⭐️⭐️⭐️ Shoulder Blade Pain Gone FAST!
Get out of pain fast! I have recurring issues with pain in my shoulder blade to the point that I cannot turn my head to the left, look up or look down. The piercing pain makes me break out into a sweat and have waves of nausea! I tried google and YouTube for neck stretches and yoga routines, and nothing I found worked.
After I did the 3 movements that are in the manual I couldn't believe how much better I felt, the relief was instant. That first day I had about 50% reduction in pain. By the third day it was 90% reduction.
I am so grateful to have found Dr Gonzales. What's amazing is I didn't have to spend hours and a lot of money to get better. I got myself out of pain by simple movements I'm an avid runner and fitness enthusiast so I'm super grateful to be rid of this pain and get back to doing what I love!
Dawne. Orange County
Author Bio
I'm Dr. Sebastian Gonzales, clinician and clinician-educator.
I never intended to write a book. Yet I found as I experienced back pain for the 2nd time at the age of 35 that a tool was missing in healthcare.
The problem was I felt fragile and weak. I felt like I was never going to be the same. I felt like I was "getting old."
After I recovered, l learned this way of thinking is entirely untrue and almost defeated me before I even reached out for help from the right people.
This book stems from my personal experiences as someone who's suffered from low back pain as a patient and as a clinician who assists people recover from low back pain.
In this book, I'll walk you through the mental hurdles you'll need to overcome and your fears surrounding recovering from low back pain.
Currently, I'm in my late-30's; I continue to play sports weekly and have no fear of re-injuring my back. Allow this book to help you with the same result.
I treat my patients in Costa Mesa CA, at my facility, called Performance Place® Sports Care. I'm also hosting the Restoring Human Movement Podcast, all of which are free on iTunes and Spotify.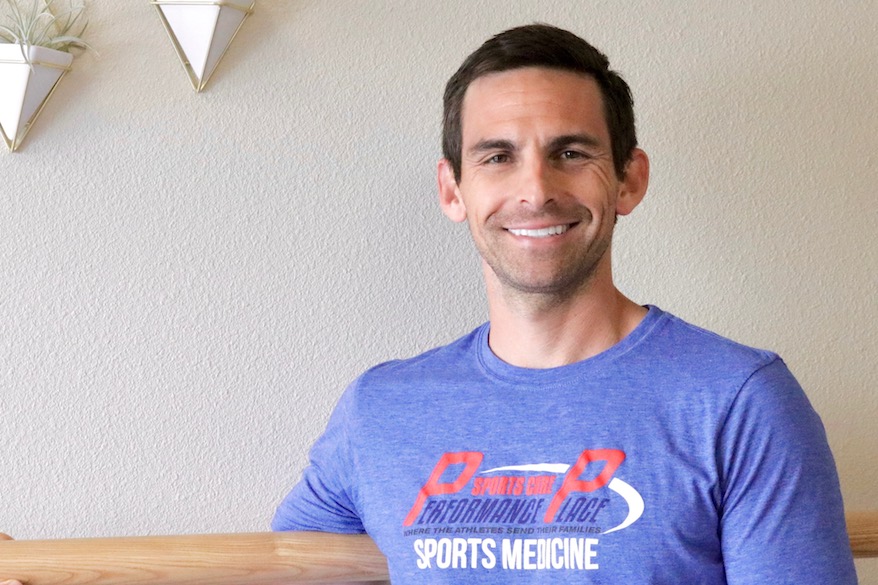 Only logged in customers who have purchased this product may leave a review.
Who uses a Huntington Beach Chiropractor?
Most people whom have used a Huntington Beach Chiropractor are very happy with the results even after a few sessions. Active Release® Chiropractors are used by Pros from nearly all major sports. Our Huntington Beach Chiropractor is active and athletic & knows how to treat sports injuries from personal experience. Check out our patient testimonials… they tell it all! Afraid of going to a Huntington Beach Chiropractor... You're in the right place!