Part 1: How To Rehab Infraspinatus Tendon Pain
Here's the order of importance when it comes to infraspinatus pain (and shoulder pain in general). If we don't correct dysfunction in this order, then we will not improve the shoulder. Period.
Thoracic and Cervical (neck) Mobility
Glenohumeral joint Motion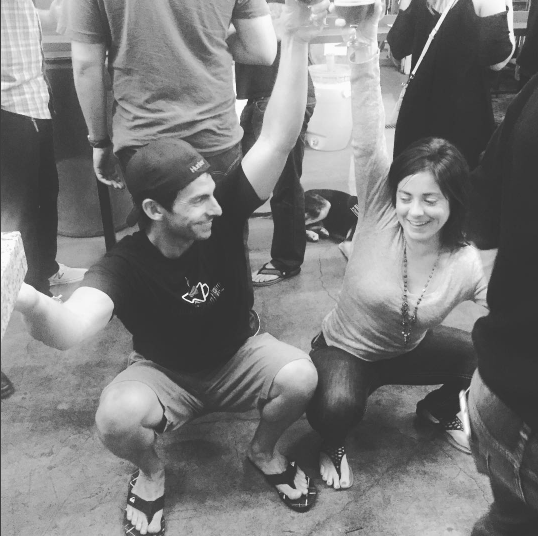 I've seen many shoulder cases and this process works. Sorry I couldn't resist using the Overhead Beer Goblet Squat on my birthday as an example.
I can remember one patient specifically, a weightlifter who had been seeing a massage therapist for months and was still unable to lift a 45-pound barbell over his head without pain.
By using this method, I was able to improve his infraspinatus pain within minutes by improving his shoulder blade stability. And by improving it, I mean he was so excited, he hugged me. True story!
I'm not trying to toot my own horn, but I just want to bring to attention how quickly an infraspinatus injury can resolve if we are addressing the right things at the right times.
This is an example of a functional issue…not a structural issue. This can happen regardless of where the pain is.
Here's an exercise I like to give to many people that I see with shoulder pain. Granted, it won't work for everyone, but it helps many. It's called a Turkish Get up (Extension to Low Sweep).
If you would like to see more, we do have a course coming out.
Where is the infraspinatus?
Anatomically speaking, the infraspinatus is found on the back, originating inferiorly along the spine of the shoulder blade (also known as the scapula) extending out and inserting onto the humeral head where it turns into a tendon. Just beneath the tendon, the infraspinatus bursa cushions it. Infraspinatus is part of the rotator cuff muscle group of the shoulder, and a infraspinatus tear (also known as a strain) can be the cause of pain within the shoulder joint.
There are three other muscles that make up the rotator cuff along with infraspinatus. They are:
Supraspinatus
Teres Minor
Subscapularis
When we are considering shoulder pain, there are other structures that need to be ruled out as the painful source:
Posterior joint capsule of the shoulder
The glenoid labrum
Subscapularis
Here's a video we made years ago called "Infraspinatus Strain Pain Treatment Video." It's an oldie, but a goodie.
Part 2: Function Of The Infraspinatus And Who Tears It
More about the function of the Infraspinatus and who gets a strain of the Infraspinatus
The main function of infraspinatus is external rotation and stabilization of the shoulder joint along with elevation and depression of the shoulder. The first muscle susceptible to a tear within the rotator cuff muscles is the supraspinatus and infraspinatus is the second.
An infraspinatus tear is generally due to an overuse injury that stresses the shoulder joint and leads to both instability and joint laxity. Baseball and volleyball players are known to have this injury due to the demands made on the shoulder with constant overhead motion.
But it's not just athletes that suffer with infraspinatus tears. Other repetitive stress motion injuries of this muscle and tendon can occur simply from driving with the arm held stretched out/extended on top of the steering wheel or from reaching back persistently with a computer mouse.
What kind of pain does an infraspinatus tear cause?
There are a few different symptoms that are possible:
Pain radiating into the neck and upper back areas and down into biceps
Inability to raise the arm above head because of stiffness and feeling numb
Weakness in the shoulder
Discomfort with sleep when rolling onto side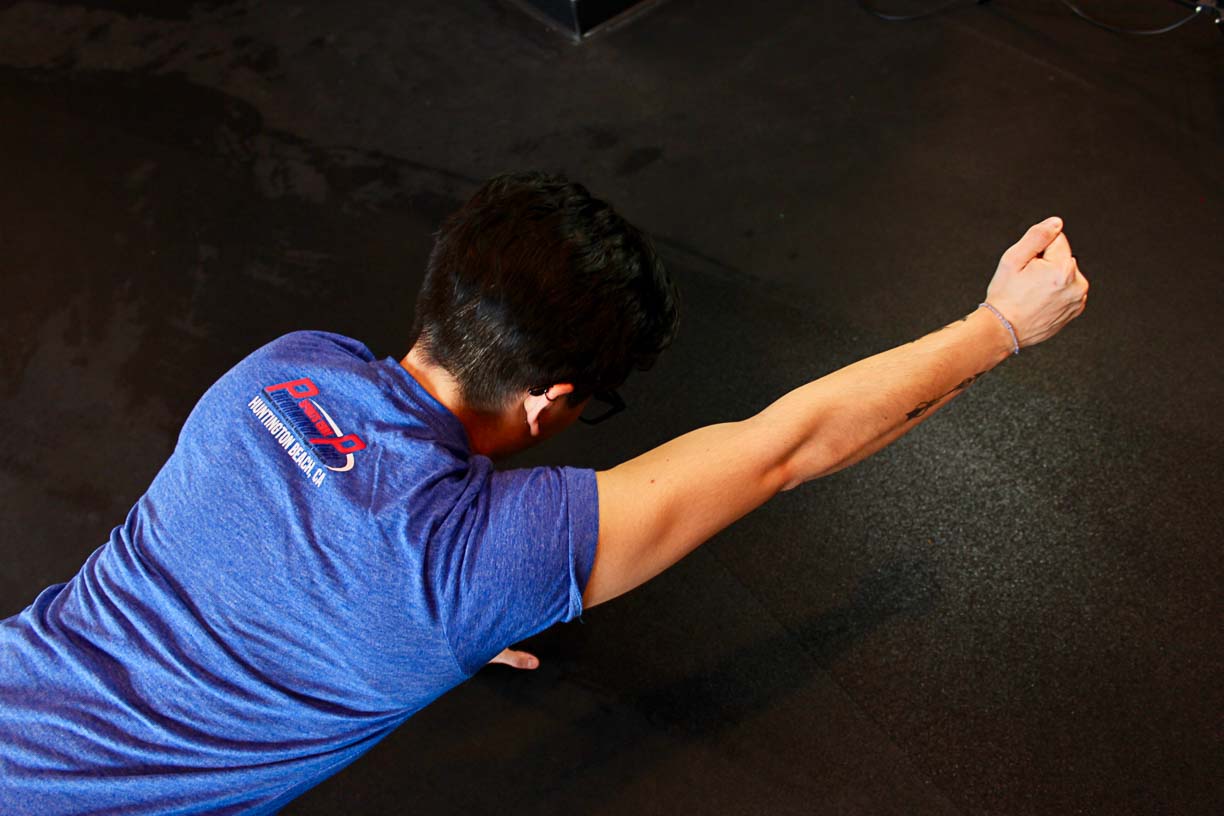 Chapter 3: Examination Of An Infraspinatus Strain
If you haven't been to the doctor yet, you could be wondering why all of the odd "press into my hand" testing. This is a video series of some of the common tests you will see when you go in for a proper exam of the shoulder.
Together, these tests will guide your doctor to the correct diagnosis. Each video is very quick and at the end of each, I will tell you what each one is testing for.
Part 4: Infraspinatus Strain Symptoms & Treatments
How can an Infraspinatus Strain present and how can it be treated?
When observing the shoulder motion, the patient may experience pain throughout the full range of motion. Commonly known as the "arc of pain", this is a positive indicator of a tear. Muscle weakness will develop secondary to the shoulder pain and you may also observe abnormal motion of the scapula.
If a tear is diagnosed, there will very likely be scar tissue built up along the tendon and around the infraspinatus bursa causing a catching or grinding motion of the shoulder. The degree of a rotator cuff tear is difficult to determine without imaging. The degree of pain does not always correlate with the severity of the tear; some patients may present with decreased range of motion and a great amount of pain while others may have no pain yet still have limited range of motion.
The first imaging test to look at is an x-ray. While it won't be able to show any soft tissue damage, it is helpful in ruling out other conditions. An x-ray will tell you if there is any joint degeneration, impingement from an osseous (bony) structure, or arthritis in the joint.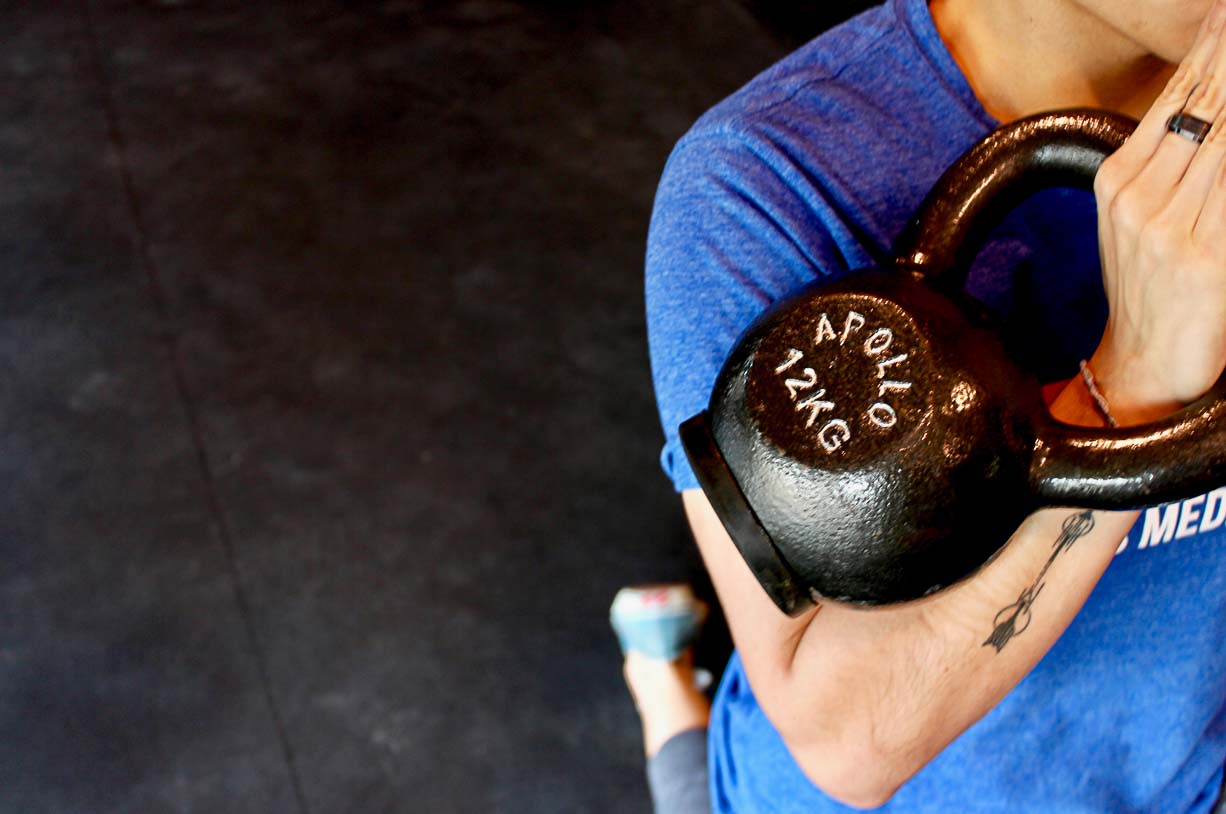 Treatment is based on the severity of the tear and its impact on the patient's activities and ability to function.
Possible treatments for an infraspinatus tear may include:

RICE (rest, ice, compress, elevate)
Surgery based on the severity of the tear to reattach the muscle tendon
Steroid injections
Non-Steroidal Anti-Inflammatory medications
Addressing the scar tissue formation in the shoulder joint
Stretching
Rehabilitative strengthening exercises
The last two treatments are very important and should be a part of any treatment regimen for an infraspinatous tear. Without proper rehabilitative strengthening exercise for the shoulder and treatments to address the scar tissue, more disabling conditions such as frozen shoulder can occur.
Before beginning any strengthening protocol, the muscles should be warmed up properly. This can easily be done with stretching such as the doorway stretch or the "threading the needle" yoga pose.
There are a couple of specific exercises to strengthen the muscles associated with an infraspinatus tear:
Resistance band- external rotation motion
Face pulls
Side Planks
Approximately 6 to 8 weeks of treatment will be needed, depending on the severity of the injury, in order to both decrease the pain and strengthen the muscles.